A club with year-round activities for our seasoned customers age 50+.
It's more than just a seniors' group or travel club. The Four Seasons Club gives the kind of service and attention you deserve. By the time you reach the age of 50, you've earned the right to a few privileges. You deserve recognition for your hard work, including some special opportunities and benefits from your bank.
BECOME A MEMBER
As a Four Seasons member, you have the advantage of enjoying a variety of benefits, all designed with your specific lifestyle in mind. And, there's no membership fee! Simply be age 50+ and maintain deposits of $20,000 or more with Sterling Federal Bank and these benefits can be yours:
Four Seasons Club Rooms in our Sterling and Dixon offices provide you with a place to meet friends and fellow members.
Travel to Exciting and Faraway Places – Frequent day trips and seasonal overnight tours are reasonably priced getaways.
Travel Points Program* – Only Sterling Federal's Four Seasons Club offers you a special Travel Points Program. Earn valuable points good toward free or discounted day trips or overnight tours.
Have Fun and Meet New Friends at Four Seasons monthly card parties and other social events planned just for club members.
Free Shredding Service – Our Four Seasons Club rooms are equipped with locked security consoles where you may dispose of your documents that require shredding. Your personal information is not just shredded, it is pulverized, compacted and transported for recycling.
Four Seasons Club Checks – Receive free Four Seasons Club checks with your Sterling Federal checking account.
Special Free Services – Cashiers' Checks and Money Orders at no charge.
Plus many other free services, such as checkbook balancing, photocopying, laminating, and much more!
Fill out the Four Seasons Club Membership Form or download a form to print, fill out and bring into a branch location. If you need further help or information about opening a qualifying account, visit any convenient Sterling Federal Bank office. A club director or customer service representative will be glad to help you.
Start enjoying the benefits of the special time of your life today!
---
TRAVEL POINTS PROGRAM*
Only Sterling Federal's Four Seasons Club offers you a special Travel Points Program. Earn valuable points good toward free or discounted day trips or overnight tours by joining the Four Seasons Club, by banking at Sterling Federal, and even by participating in Four Seasons travel events.
How to Earn Points
As a member of the Four Seasons Club, you will receive ample opportunities to earn Four Seasons Travel Points, including:
Initial Awards for joining the Four Seasons Club
Monthly Awards for the average daily balance you maintain in Sterling Federal Bank deposit accounts
Annual Awards for paying for the renewal of your safe deposit box
Day Trip and Tour Awards for participating in a Four Seasons Club day trip or overnight tour
Special Offers & Promotions that Sterling Federal Bank may periodically offer members.
For more information on how points are awarded or for a complete list of potential award opportunities, please download our Four Seasons Club Program Rules or contact a Four Seasons Club Director.
Be the lucky traveler and win!
In addition to Travel Points, you could win a Free trip or Gift Cards on each trip. Each day trip will feature a drawing for one full refund of the cost of the trip for one lucky traveler! And, each overnight excursion where a Sterling Federal Bank representative is present will feature a drawing for $100 to $500 for one very lucky traveler.
* In accordance with IRS regulations, the value of Four Seasons Travel Points redeemed must be reported to the IRS.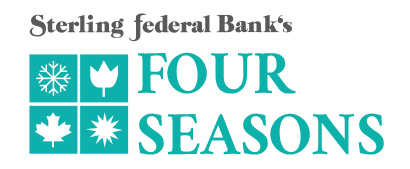 2023 Calendar of Events
March 21st
Coffee & Crosswords—Sterling
April 13th
Bingo—Sterling
May 5th
Grumpy Old Men—Fireside Theatre
May 16th
Spring Birthday (Invitation Only)
June 28th Mama Mia-Circa 21
July 14th
Legends in Concert-Fireside Theatre
August 8th
Summer Birthday (Invitation Only)
August 23rd
Escape to Margaritaville-Circa 21
September 7th
BINGO-Dixon
November 3rd
Scrooge the Musical-Fireside Theatre
November 14th
Fall Birthday (Invitation Only)
December 13th
Four Seasons Christmas Party (Tentative)
December 17th
How the Barn Stole Christmas-The Barn III (Conklin Barn)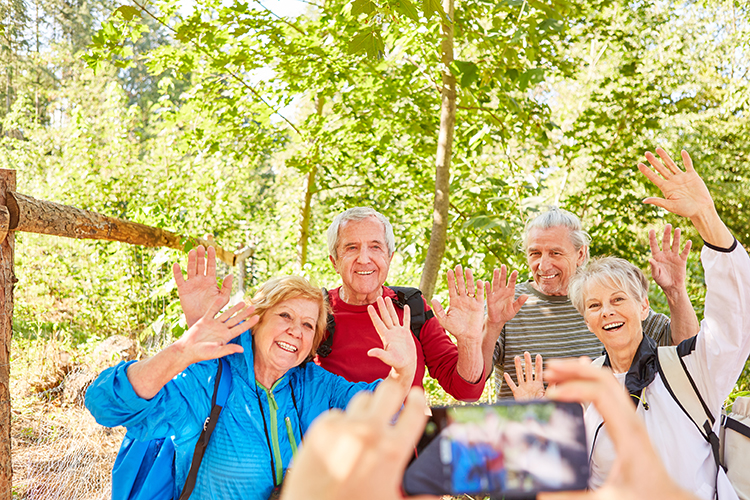 ---
Contact Four Seasons