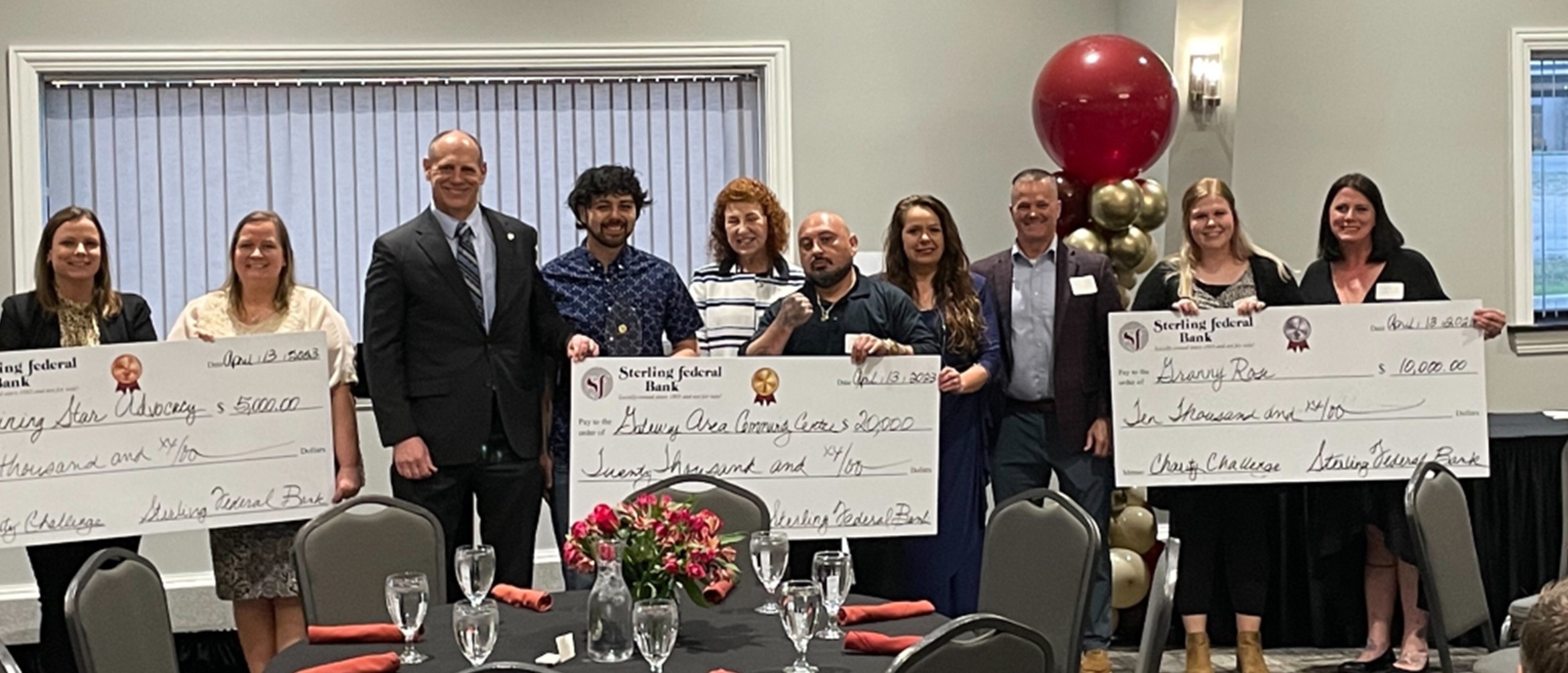 At Sterling Federal Bank, we believe that in order to be a valid part of the fabric of the community, we must work to improve the quality of life of our neighbors.
We recognize the immeasurable value of the human resources at our company, and cultivate a culture of community responsibility in our staff – many of whom volunteer many hours of their own time. We also take very seriously the power we have to establish and grow partnerships to address our community's greatest needs and objectives.
Sterling Federal Bank employees are committed to serving our communities. Each year the employees decide on a list of civic activities that they would like to participate in. All full time employees agree to work at least three events and part-time employees agree to work at least two events. This results in over 600 hours of Community Service each year in the communities we serve.
In addition, each year employees are given an opportunity to support our communities through voluntary payroll deductions. In 2022, Sterling Federal Bank employees donated $42,600 to United Way in our communities and over $8,000 split between three charities voted on by our employees. In addition, the bank donated $127,700 to various causes in our communities. In total, between our employees and the bank, Sterling Federal donated over $178,300 to the communities we served in 2022.
In addition, the bank's employees also belong to numerous service clubs and the executive officers sit on the following local non-profit boards:
· Sinnissippi Centers (provides mental health services)
· Home of Hope Cancer Wellness Center (provides education and support for cancer patients and their families)
· United Way of Whiteside County
Sauk Valley College Foundation