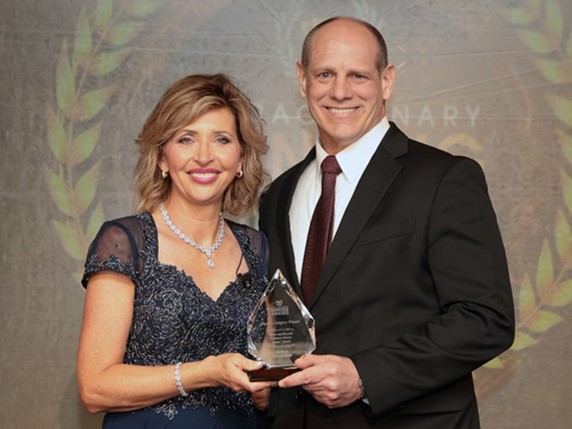 Sterling Federal Bank Named Among Top Extraordinary Banks in the Nation
Sterling, IL – May 18, 2022, – Sterling Federal Bank was recently named one of the top extraordinary banks in the United States by The Institute for Extraordinary Banking™.
Sterling Federal Bank was recognized with the Institute's Above-and-Beyond Customer Service Banky™ Award for its systems and follow-through that create a consistent level of proven, exemplary customer service for clients.
"We are very humbled to be chosen from among our peers for this award", said Dean Ahlers, President & CEO. "Our employees' passion for providing our customer with excellent service is truly amazing. We would like to thank our customers for your continued trust and support".
The Extraordinary Banking™ Awards highlight the vital yet often overlooked role that local community banks play in our nation's economy. Without a vibrant local banking industry, our small businesses and families often lack the have-your-back support of a true community bank that makes communities really thrive.
The Extraordinary Banking™ Awards recognize the best of what community banks offer to our cities, towns, and nation: a true commitment to the success of the small businesses and local communities they serve.
Roxanne Emmerich, Chair and Founder of The Institute for Extraordinary Banking™, proclaimed during the awards ceremony: "Community banks are the backbone of America. They are what keeps a community thriving. When a community bank leaves a community, small businesses often struggle to stay, and jobs leave. Every robust community has a strong community bank that understands how to help that community thrive and grow."